Estate Planning
---
If you don't yet have an estate plan in place, you should at least consider how an estate plan can give you more control and maybe even save money.  Let's talk about why you might want to start working on your plan.  Maybe that will help motivate you to get started.
Goals of estate planning.
Everyone knows at least a little bit about wills, probate and inheriting assets from either their own experience, the experiences of their family and friends, or just from watching television.  Yet most people tend to put it off until something happens in their lives which makes it "necessary."  No, it's not fun, but it needs to be done.  Unfortunately, as is the case with so many things, one size doesn't fit all.  Just because someone you know set up a trust doesn't mean you need to.  Still, it's good to understand why someone might want to… and why someone else might not.  if you don't have an estate plan in place, don't put off planning until you encounter some sort of emergency.  There is no time like the present, and we'll try to make it as painless as possible.
So, what can an estate plan accomplish for you?  In a nutshell, an estate plan allows you to:
(1) Control who gets your assets when you die.
Yep, this piece everyone knows at least something about.  Setting up a Will determines "who gets what."  Setting up a Trust document can determine not only "who gets what" but also when they get it.   For many, there is more here to think about than initially meets the eye.
(2) Decide who will manage your assets and personal affairs if you should ever lose the capacity to manage them yourself.
That's right, what if the unthinkable happens?  An illness. . .  an accident. . . or just the impact of the slow march of time.  Certainly, some people are fortunate enough to be able to manage their affairs up until the time they die, but what if it turns out you can't?   Learn more about Incapacity Planning.
(3) Protect beneficiaries who might need protection after your death.
Minor children, children with disabilities, and even grown children with possible financial problems may need the protection of a trust or other planning device.
(4) Minimize taxes to be paid by your estate and/or the beneficiaries of your estate.
Tax planning isn't just for the very wealthy.  Nowadays, many people have the bulk of their assets tied up in 401k plans or IRAs.  If you are among them, you'll want to be careful about how you designate the beneficiaries of those assets since doing it wrong can have a very big impact on the tax bite that Uncle Same can take out of those assets.
(5) Reduce legal fees and court costs.
Doing estate planning today might also save you some dough down the road.  For example, if you don't have an incapacity plan in place and something happens where you can no longer manage your assets or affairs on your own or without help, your family may need to go to court and ask a judge to appoint a guardian or conservator in order to gain access to your assets.  Similarly, if the benefits of setting up a trust are appealing to you, this more advanced estate planning technique might completely avoid the delay and expense of probate following your death.
What happens if you don't plan?
You might be asking yourself, "Do I really need to get my estate plan in place now?"  A fair question.  Perhaps you don't.  We are not in the business of selling ice to Eskimos.  So let's talk about what happens if a person dies without an estate plan in place.
It's probably somewhat rare for most people to have absolutely no estate planning in place.  Estate planning is "built in" to some aspects of everyday life.  As discussed in the Probate section, a Will only controls the transfer of probate assets to your beneficiaries, but you might have assets that are automatically transferred to someone else at the time of your death without having to go through probate.  Think jointly-titled real estate and possibly 401k plans, IRAs, life insurance benefits and other kinds of assets and accounts that permit you to name a death beneficiary (provided you don't name your "estate" as the death benefciary which routes the asset through probate along with other assets that don't automatically transfer to someone else).  So, many people already have pieces of an estate plan already in place. The question is whether those different pieces fit together in a way that compliment each other, and not only accomplish the owner's desire to control what happens to their assets but also minimize future taxes, legal fees and court costs.
Maybe you already have some planning in place just by virtue of how your real estate is titled or how you've set up death beneficiary designations on some of your accounts.  What happens to the rest?
Dying intestate (without a Will)
When considering what happens if you die without an estate plan in place, we are mostly talking about what happens to probate assets– those assets that are stuck in your name after your death which can't be transferred to your heirs until you will goes through the probate process.  In a probate proceeding, the judge will want to know whether or not you had a Will in place at the time of your death.  If you did not have a Will, you are said to have died "intestate" (a fancy way to say that a person died without a Will), in which case Minnesota's "intestacy" law kicks in.  The probate judge will apply  the intestacy rules to your situation, and those rules determine who will inherit your assets (your heirs) and what share each of them receives.
Under Minnesota's intestacy law, probate assets (at least those that remain after payment of any valid debts of the decedent) are distributed to a person's closest relatives.  If you were married at the time of death, your assets will either all go to surviving spouse or be divided among your surviving spouse and children according to a set formula.  Maybe this works well for your, maybe it doesn't, but the intestacy law will control.  If you were unmarried at the time of your death and had no children, your assets will be distributed to more distant relatives in the following order: grandchildren, parents, brothers and sisters, or still more distant relatives depending upon who survives you.
Special Situations
There is a chance that Minnesota's intestacy laws, including the formula for dividing assets among a surviving spouse and children, are exactly to your liking.  If so, then it's true you may not really need a Will.  More likely than not, you'll want a result somewhat different than what will happen under the intestacy law.  For example:
You or your spouse is likely to have an estate large enough to be subject to estate tax;
You or your spouse has children from a prior marriage or relationship, and you want to be sure that both your spouse and the children are treated fairly;
You have younger children who are not yet mature enough to manage a significant inheritance, and you would want those assets to be managed by a trustee until  your children reach a certain age;
You want make gifts of certain assets or personal items to certain people;
You want to give something to a good friend, church or other charity (a person unrelated to you will never receive anything under Minnesota's intestacy law);
You want to forgive a debt;
You are concerned about that leaving money to a particular child or other relative due to concerns that person might get divorced, could not responsibly manage the assets, or that person's creditors might seize the assets if the person has "money problems";
You want to "disinherit" someone and prevent them from receiving anything from your estate.
This is not intended to be an exhaustive list, but helps demonstrate scenarios where distribution of your estate under Minnesota's intestacy laws might not lead to the result you would have intended if given time to think about it.
Control not just who will inherit your assets, but also who will manage your estate
Even if the intestacy law fit your intentions like a glove, setting up a Will or estate plan documents give you an opportunity to address some issues that might not turn out the way you want if you die intestate.  For example, your estate planning documents can
nominate who should be responsible for administering your estate (the personal representative)
nominate who should act as the guardian of minor child if the child's other parent is unable to do so.
Many people consider estate planning after having accumulated a variety of assets, including bank and brokerage accounts, real estate, and retirement accounts and/or annuities.  Some types of permit you to control what what happens to your interest in the asset upon your death.  Real estate can be titled in such a way that your interest automatically passes to someone else upon your death.  Bank, retirement and other financial accounts may permit you to name death beneficiaries.  Unfortunately, it's easy to forget how your assets are titled and whether you've made beneficiary designations for an asset when the option is available.
When thinking about an estate plan, you will at minimum want to make sure your estate planning documents are consistent  and do not direct a result different from your real intentions.  At minimum, you will want to:
Prepare an inventory of your assets and debts
Review how your real estate assets are titled
Review all beneficiary designations
When creating a will-based or trust-based estate plan, you'll want to make sure the titling of your assets and all of your beneficiary designations are up to date and consistent with your other estate planning documents.
Information needed to begin working on your plan.
When you are ready to get started, call to schedule a free personal consultation or request our free, no obligation Estate Planning Questionnaire to help get you get organized.  To help us better understand your situation, we will first meet with you to discuss:
basic information about you and your family members
financial information about your assets, debts and obligations
your family members' assets and liabilities
prior gifts or loans you have already made to family members
your planning goals
your selection of individuals to serve in key roles (personal representative, trustees, guardians)
Don't delay, get started today!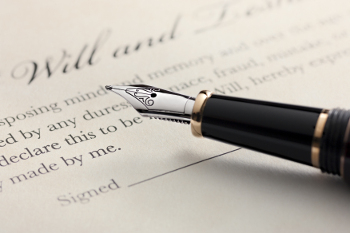 Want to talk?
Contact us today to schedule a consultation.
Online Questionnaire
Get started on your estate plan now by completing our online questionnaire. It's quick and easy!
Your Title Goes Here
Your content goes here. Edit or remove this text inline or in the module Content settings. You can also style every aspect of this content in the module Design settings and even apply custom CSS to this text in the module Advanced settings.
Communities Served
Hennessey Law Office PLLC serves clients in the Twin Cities greater metropolitan area, including the cities of Apple Valley, Burnsville, Bloomington, Eden Prairie, Edina, Minneapolis, Prior Lake, Richfield, St. Louis Park, St. Paul, Savage, Shakopee, and other surrounding communities in Hennepin County, Ramsey County, Dakota County and Scott County.