Estate planning for parents of young children
---
Young married couples with minor children often put off estate planning. That's unfortunate because they have some essential estate planning issues to deal with. Consider the following:
If both you and your spouse were to die, who would care for your minor children until they are adults?
Who would manage your children's inheritances until your children are old enough to manage money themselves?
At what age will your children be mature enough to manage their inheritances themselves?
If one child pursues college education, while another does not, should that impact the amount of assets you would want to leave to each child?
For older parents of adult children, estate planning may not involve any of the unique issues facing parents of young children.  However, parents of young children can address these and other issues by setting up an estate plan which provides for the creation of a trust for the benefit  young children, including the nomination of a guardian to care for the children and a trustee to manage the children's inheritance until they are old enough to manage it themselves.
"Trusts" sound complicated and expensive, but they don't have to be.  "Testamentary trust" provisions can be added to your last will and tesatement which provides for the creation of a trust upon your death only in situations pre-defined by you in your will document.  Basically, no trust is created unless you determined it was needed.  If no circumstances exist at the time of your death which would trigger the creation of a trust (e.g. your children have already reached adulthood and an age at which they are able to manage their inheritences without assistance), then no trust is created and your assets are simply distributed according to other terms of your will.
But what's it cost?  Well, incorporating testamentary trust provisions into a will document involves some thought and consideration on your part, and some additional drafting on our part ot make sure your estate plan lines up with your intentions.  As a result, such planning costs a bit more than a simple will without trust provisions.  However, our estate plans for parents of young children start at just $750 per couple.  If you have young children and are interested in  creating a plan that accomplishes your goals of protecting them into adulthood, please contact me to discuss setting up a plan for you.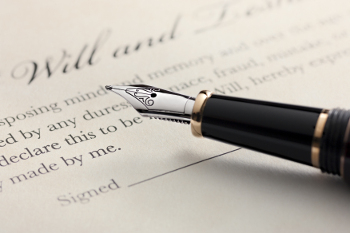 Want to talk?
Contact us today to schedule a consultation.
Online Questionnaire
Get started on your estate plan now by completing our online questionnaire. It's quick and easy!
Estate Planning Packages
See our competitively priced estate planning packages.
Your Title Goes Here
Your content goes here. Edit or remove this text inline or in the module Content settings. You can also style every aspect of this content in the module Design settings and even apply custom CSS to this text in the module Advanced settings.
Communities Served
Hennessey Law Office PLLC serves clients in the Twin Cities greater metropolitan area, including the cities of Apple Valley, Burnsville, Bloomington, Eden Prairie, Edina, Minneapolis, Prior Lake, Richfield, St. Louis Park, St. Paul, Savage, Shakopee, and other surrounding communities in Hennepin County, Ramsey County, Dakota County and Scott County.