Choosing the Personal Representative
The probate court decides who will serve as the personal representative of an estate after the will is submitted for probate.  Minnesota law establishes who may serve as the personal representative of an estate, and establishes an order of priority.  The probate court will appoint whomever has priority, provided that person is willing to serve and is not "disqualified."
A person is disqualified from being the personal representative if he or she is (a) under the age of 18 or (b) if the court finds that person to be "unsuitable" for some reason. Minn. Stat. § 524.3-203(f).
The order of priority is as follows:
the person with priority under the terms of the Will (including a person nominated under a power of appointment contained in the will);
the decedent's surviving spouse (if the spouse is a devisee under the decedent's will)
other devisees of decedent;
the decedent's surviving spouse (if the spouse was not a devisee under the will);
the decedent's other heirs;
45 days after the death of the decedent, any creditor of the decedent;
90 days after the death of the decedent, the decedent's conservator (if a court had appointed a conservator for the decedent during the decedent's life).
If a person under (2) through (5) has priority, that person may nominate another qualified person to act as personal representative.
A person with lower priority can ask to be appointed personal representative, but the court will only do so if it determines that everyone with higher priority has been given notice of the proceedings and failed to request appointment (or nominate another for appointment), and that administration is necessary.
The person who expects to be appointed personal representative typically hires a probate attorney to represent him or her in the probate proceeding.  The probate attorney guides the client in making initial choices as to where to file the probate case (venue), choosing the appropriate probate procedure (formal or unformal, supervised or unsupervised)  and other decisions.  The probate lawyer then prepares the court papers needed to get the probate proceeding started, and files the papers with the appropriate probate court along with the decedent's original will (if not previously filed with the court for safekeeping).
Absent any objection by other interested parties, the probate court issues an order appointing the personal representative, and the personal representative can obtain certified copies of documents from the court establishing which serve as proof of his/her authority to act on behalf of the estate.  Financial institutions and other third parties will insist on seeing such "proof" of the personal representative's authority before turning over assets to him or her.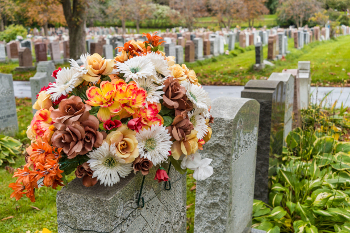 Want to talk?
Contact us today to schedule a consultation.
Communities Served
Hennessey Law Office PLLC serves clients in the Twin Cities greater metropolitan area, including the cities of Apple Valley, Burnsville, Bloomington, Eden Prairie, Edina, Minneapolis, Prior Lake, Richfield, St. Louis Park, St. Paul, Savage, Shakopee, and other surrounding communities in Hennepin County, Ramsey County, Dakota County and Scott County.